Invisalign for Teens - New York, NY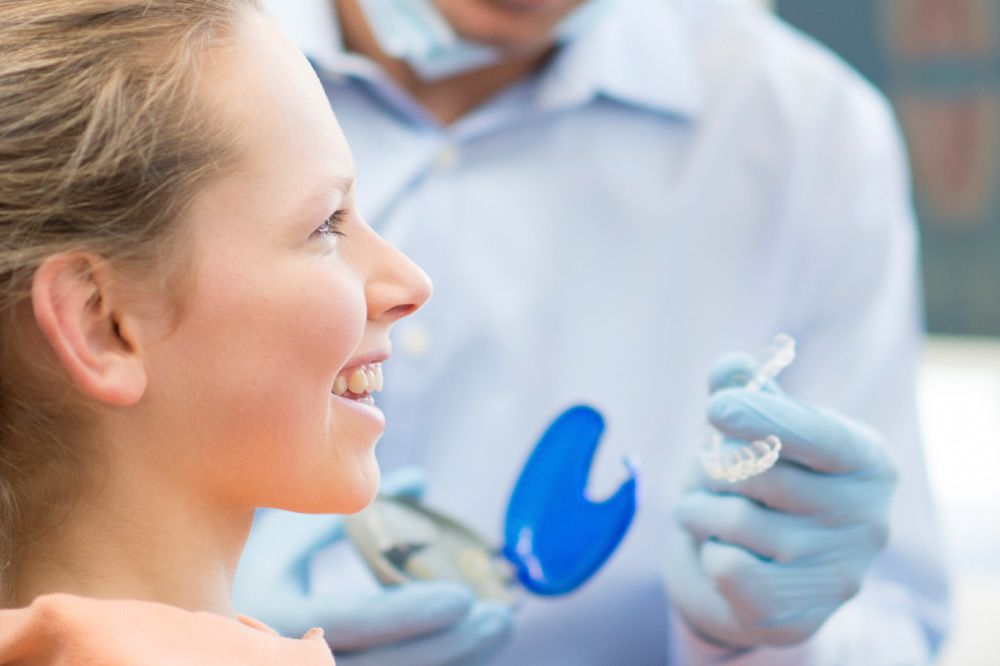 Teens that require orthodontic treatment often dread having to wear metal braces. Fortunately, discreet treatment is available. Invisalign® orthodontics treatment makes it possible for teens to enjoy the confidence of beautifully straight teeth without the need for metal braces. At the Harlem Center for Aesthetic Dentistry, we enhance smiles and improve oral health with Invisalign® for teens. Contact our New York, NY practice to find out if Invisalign® is right for you.
Invisalign® Provides Discreet Orthodontic Treatment
Invisalign® is an aesthetically pleasing alternative to traditional orthodontics, making them a popular choice for teens. Invisalign® eliminates the need for metal braces through the use of clear aligner trays. Patients wear a series of aligner trays to gradually reposition the teeth and improve the smile.
Invisalign® trays are worn throughout the day and while sleeping at night but may be removed while eating, brushing, and flossing. The total length of time needed to complete Invisalign® treatment will vary based on each patient's needs, with many patients needing treatment for 12 months or longer.
What Issues Can Be Treated With Invisalign®?
Invisalign® may be used to treat a wide range of orthodontic issues, making it a great treatment option for many teens. Some alignment issues that may be addressed with Invisalign® include:
Gaps between teeth
Overcrowding
Overbite
Underbite
Crossbite
Open bite
Why Do Teens Prefer Invisalign®?
Teens prefer Invisalign® orthodontic treatment because it enhances the smile without the use of traditional metal braces. Some other benefits that make Invisalign® treatment popular with teens include:
Comfortable: Invisalign® trays are made of smooth plastic and customized to each patient's mouth, making them comfortable for daily wear.
Nearly invisible: Invisalign® aligners are made of clear plastic for discreet orthodontic treatment, providing teens the benefit of orthodontic treatment without the insecurity that metal braces may cause.
Ease of maintaining oral hygiene: Invisalign® trays may be removed for ease of brushing and flossing the teeth, making it easy for teens to care for their smiles during treatment.
Improved oral hygiene: Overlapping, crooked teeth can make it difficult to thoroughly clean the teeth. Invisalign® treatment eliminates overlap, helping to improve oral hygiene.
No metal brackets or wires: Traditional metal braces use brackets and wires to reposition the teeth, which can irritate the mouth. Invisalign® doesn't use metal brackets or wires and won't irritate the mouth.
No food restrictions: Because Invisalign® aligners may be removed while eating, there are no food restrictions like there are with traditional orthodontics.
Improved confidence: Teens who undergo Invisalign® treatment may enjoy the confidence of beautifully straight teeth in as little as 12 months.
Schedule a Consultation at the Harlem Center for Aesthetic Dentistry
Invisalign® treatment can transform the smile, allowing teens to experience the confidence of a beautiful smile without feeling self-conscious while undergoing orthodontic treatment. For more information about Invisalign®, please schedule a consultation with our team at the Harlem Center for Aesthetic Dentistry.